Thank You For Your Inquiry! Off Leash K9 strives to answer all questions within 1 business day.
For immediate assistance please call 888-909-6026
Meet our Trainer
Kendall is thrilled to bring the Off Leash K9 Training program to the San Jose Area. Whether you would like your dog to perfect basic obedience, walk side by side with you on busy streets or trails, or just remedy some issues, the incredible Off Leash K9 system is the answer. This program, used to train military and police K9's, will transform your best friend into the best dog on the block. Kendall is excited to help you form a deeper bond between you and your dog through mutual respect, knowledge, and training.
Kendall has taken her experience, work ethic, drive, and love for dogs to Offleash K9 Training as Head Trainer for San Jose. With 20 Owners Testimonials & Reviews she has solidified herself as the best trainer for you and your dog for San Jose. Offleash K9 Training San Jose is certified Evaluators for: AKC Canine Good Citizen (CGC), Star Puppy, Community Canine, Urban CGC, Therapy Pets Unlimited, and The Foundation for Service Dog Support. Regardless of what breed, age, or size your dog is, we guarantee we will get you amazing results! Kendall lives with her husband, Wes.
When she is not training dogs, she's enjoying the bay area's beaches, trails, and  campgrounds. Call Kendall Kitts at 888-909-6026 or e-mail [email protected]
Dog Obedience Training
Off Leash K9 Training is known for the high level of obedience in real world environments; however, we also specialize in behavioral modification, nosework/detection, protection, service and therapy dog certifications, and K9 tracking training! Give your dog the professional dog training he/she needs to be a happy member of your household. Create a more comfortable environment for your family with an obedient dog.
Contact us to sign up for our Dog Training Program
If you are looking to maximizing your dog's natural abilities and have an obedient pet that you can control with ease, contact Josh Wilson, your Dog Trainer. Your privacy and pet's issues are protected. You are offered the utmost consideration to make sure your situation with your pet/s. Expert Training for all breeds, all ages, and all issues.
STEP 2
Click the link to schedule lessons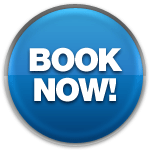 Book Appointment
***YOU MUST PAY FOR YOUR DESIRED TRAINING PACKAGE BEFORE SCHEDULING LESSONS***
**Email us at: [email protected] for more information about our Military/Emergency Services discount, and our Multiple Dog discount!