About Us
Josh Wilson is so excited to bring the incredible training systems of Off Leash K9 Training to the San Jose area.  His hope is to help families find the peace and security he found in knowing that your dog can be 100% obedient while 100% off leash and in any environment.
The bond between you and your dog will be like never before as your dog's confidence builds and begins to respond to you with military precision and discipline. Investing in pet containment is the best way to keep your pet from wandering into danger in the road or getting lost.
Growing up on the west coast before relocating with his military family to Virginia, Josh cannot remember a time when a dog wasn't a part of his life.  He has owned and worked with various breeds and currently has a black lab named Charlotte who is a product of Off Leash K9 Training's obedience & advanced courses.
Call Us Today at 888-909-6026 or e-mail [email protected]
Dog Obedience Training
Off Leash K9 Training is known for the high level of obedience in real world environments; however, we also specialize in behavioral modification, nosework/detection, protection, service and therapy dog certifications, and K9 tracking training! Give your dog the professional dog training he/she needs to be a happy member of your household. Create a more comfortable environment for your family with an obedient dog.
Contact us to sign up for our Dog Training Program
If you are looking to maximizing your dog's natural abilities and have an obedient pet that you can control with ease, contact Josh Wilson, your Dog Trainer. Your privacy and pet's issues are protected. You are offered the utmost consideration to make sure your situation with your pet/s. Expert Training for all breeds, all ages, and all issues.
Get Started with: STEP 1
Pay for your desired Training Package below
l.gif" alt="" width="1″ height="1″ border="0″>
STEP 2
Click the link to schedule lessons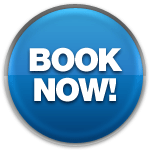 Book Appointment
***YOU MUST PAY FOR YOUR DESIRED TRAINING PACKAGE BEFORE SCHEDULING LESSONS***
**Email us at: [email protected] for more information about our Military/Emergency Services discount, and our Multiple Dog discount!